Creative nature or nurtured?
I love the creative arts since I can remember!
As a child I wrote poetry with my Grandmother, sold hand made jewelry on beach vacations in Mexico, learned how to sew, cook and paint from my Mom, my business savvy, people skills and how to play stride piano from my Dad. I started working and playing in bands when I was 15 years old.
Wat is your experience as a creative entrepreneur?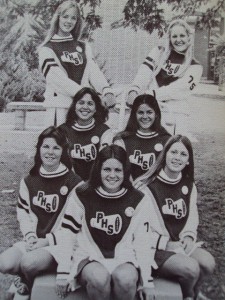 I've been a creative entrepreneur and independent contractor for more than 30 years.
I started teaching, coaching and mentoring at the ripe old age of 16.
Born and raised in California I played in amateur bands and accompanied choirs and singers in high school.
I graduated from the California State University San Bernardino, USA with a Bachelor's Degree in Music. I worked part-time during college as a choir director at 6 elementary schools and as a swim teacher and coach in the summer.
After graduating from college I toured with a gospel band as a keyboardist, backing singer and songwriter throughout Europe for 5 months and settled in the Netherlands. I began teaching piano and was commissioned as a songwriter for artists and record companies.
I am currently a published songwriter with a gold record (500,000 +) in my pocket for the song 'First Love'.
What kind of jobs have you had?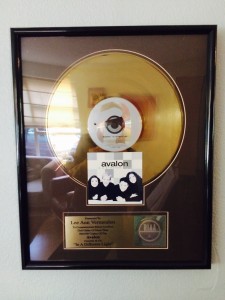 I've had a wild ride working for television, music studios, publishers, speaking and teaching internationally, founding and directing a music school, leading church choirs, running a recording studio and producing records, writing lots of songs and even a <children's book> that sold over 24,000 in the Netherlands.
Oh yeah, I've had albums, songs, projects, and books that have flopped, too.
Do you have any interests outside of the cultural arts industry?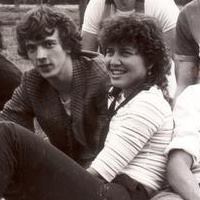 My secret hobbies involve reading marketing and spiritual books, running, traveling all over the world visiting the greatest museums on earth and abstract painting, to name a few.
Being a social animal, I love the challenge of a good PR campaign and all that Social Media (on- and offline) has to offer creatives. I also love spending time with my husband Rob (a music producer with his own studio) and my children Colin (professional drummer, songwriter and recording artist) and Rachel (professional singer, songwriter and recording artist).
We like to go to the movies and hang out. And eat. It's a family thing.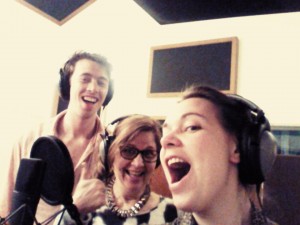 Why are you coaching other creatives now?
Two years ago I decided to put all my experience, love for people, hankering for a better world and my multiple passions into practice by opening my door to other artists as the Creatives Coach. My heart goes out to artistic people who need help achieving their creative goals. My motto is "helping creative artists become happy entrepreneurs" because they make beautiful stuff for all of us.
Beautiful stuff for us to listen to, read, look at, live in, wear, smell, taste and use.
How do you help your clients?
We get together and I do a lot of listening. Most of the time my clients have been trying to figure out the next step on their own before they come to see me. They are usually frustrated or discouraged, and sometimes just need an experienced hand to get them on the right track. We talk about dreams, desires, goals and priorities. We map out the artistic activities that the client is involved in or wants to realize. Then we start making a plan, one step at a time. They move progressively towards their goals with "to-dos" we discuss and settle on.
What have your clients accomplished by working with you?
Marc went from being broke and working for the Post Office to writing and publishing his first book within a year.
Muriel found her dream job combining her skills as a fashion and hair stylist at a vintage boutique while designing and selling her own clothing line.
Paul went from being a street musician to a recording artist and plays regularly at prisons, festivals, churches, and other institutions for people who are confined one way or another.
Melynda wrote, recorded and released her first album at the age of 35, realizing a life-long dream after her husband suddenly passed away and ended up on the television show 'The Voice of Holland'.
Danielle learned to earn more money and attract the best gigs as a pianist and piano teacher.
These are just a few examples, you can find more about my clients here
What can I look forward to if I work with you as my coach?
Come on over to Creative Succes and find out. Or book your free session now.